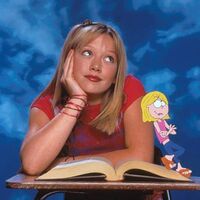 This page is a simple list of episodes in the Lizzie McGuire Television series. The series, created by Terri Minsky, ran from January 12, 2001 - February 14, 2004, and consisted of 64 episodes over a total of two seasons.
Since this show consist of sixty four episodes over two seasons this guide has been split into seasons.
Ad blocker interference detected!
Wikia is a free-to-use site that makes money from advertising. We have a modified experience for viewers using ad blockers

Wikia is not accessible if you've made further modifications. Remove the custom ad blocker rule(s) and the page will load as expected.