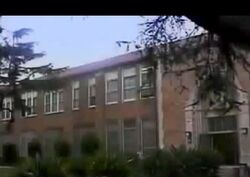 Hillridge Junior High School is a middle school which the main characters of Lizzie McGuire attended, along with several other students, and is where most of the show takes place.
David Gordon (until he went to high school, but returned back to middle school)
Jessica
Ed
Sheryl
Former students
Edit
Teachers
Edit
Locations
Edit
Ad blocker interference detected!
Wikia is a free-to-use site that makes money from advertising. We have a modified experience for viewers using ad blockers

Wikia is not accessible if you've made further modifications. Remove the custom ad blocker rule(s) and the page will load as expected.